H-Lift Climb Assist
The H-Lift is our best product for the cost-effective use of climb assists in wind turbines. It is characterised by its excellent efficiency, intuitive operation, and great return on investment.
H-LIFT – THE EFFICIENT CLIMB ASSIST DEVICE
The H-Lift by Hailo Wind Systems is a modern climb assist specifically developed for cost-effective use on wind farms. All main components are mobile, easy to carry, and assembled rapidly in just a few simple steps. Only few components remain in the structure, which cuts costs and allows for the particularly efficient use on wind farms.
Only one drive and one control unit are necessary for each service employee; high setup costs and investments are a thing of the past. The maintenance and operation of the H-Lift is additionally customised to the requirements for use on wind farms. Extensive training programmes and time-consuming maintenance schedules are not necessary. The climb assist device is ready for operation in just a few minutes. The duration of ascents and descents are cut by approx. 50 per cent, bodily strain by around 40 kg.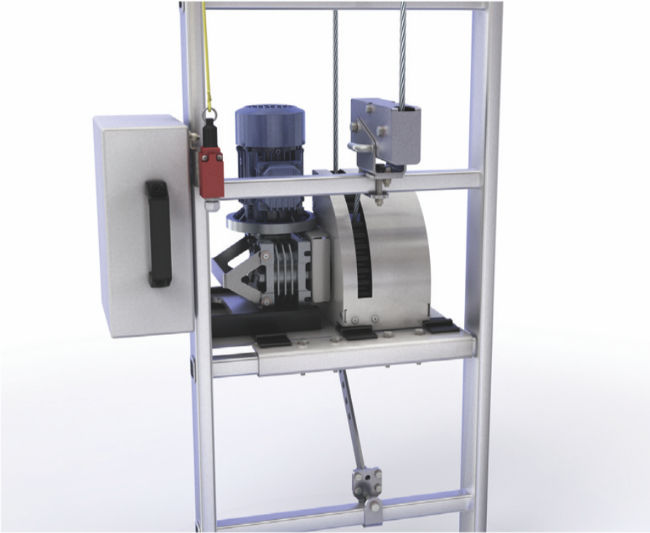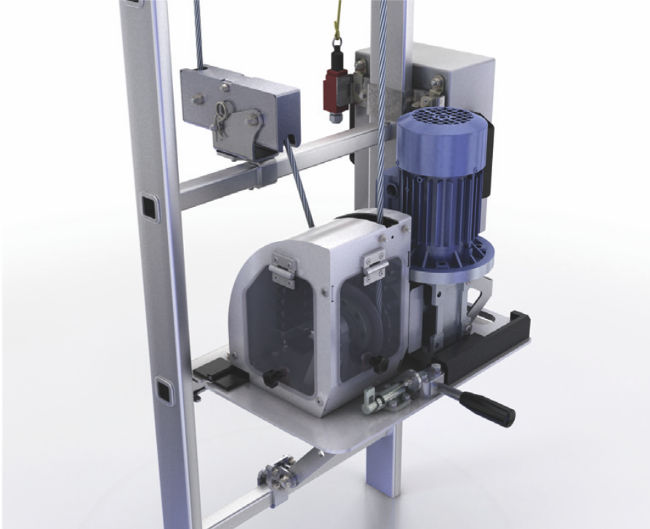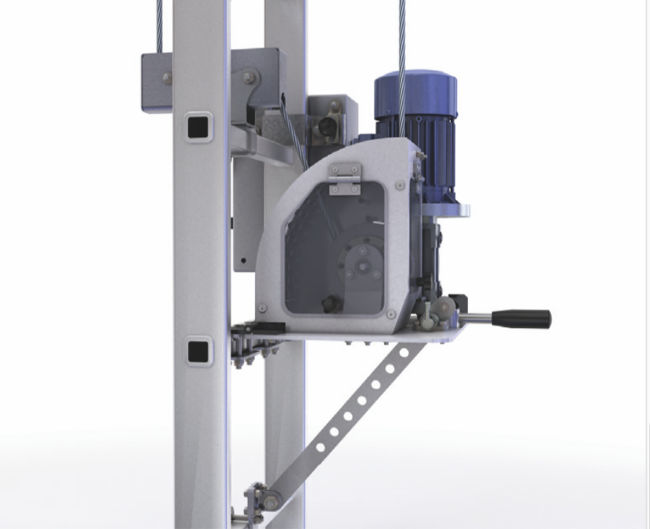 COST-EFFECTIVE
Up to 50% faster ascents and descents (approx. 150 hrs/year)
Up to 40 kg lower bodily strain
Very significant reduction of overall investments per wind turbine (only one unit per farm/service team)
Significant improvement of work conditions
Ideal for retrofitting projects
Suitable for mobile and stationary use
Easy installation and operation
Low maintenance and training requirements
TECHNICAL SPECIFICATIONS
Shockproof and anti-corrosive housing
Overload protection
Emergency-off switch
NORMS / STANDARDS
Machinery Directive 2006/42/EG
Machinery Directive 2006/42/EG
Not a device for passenger transport
No fall protection/PPE
H-Lift specifications
| | |
| --- | --- |
| Dead weight | 20 kg |
| User weight | 60 bis 120 kg |
| Assistance | Up to 40 kg |
| Use temperature | -10 °C – 45 °C |
| Adjustable speed range | 25 – 30 m/min. |
| Ladder tendency requirements | max. 0-3 ° or 5 ° per 5 m |

EXCELLENT SERVICE
Reliable, competent and with expertise in manufacturing
Consulting, development, commissioning, ZÜS support, expert inspection, maintenance, complete overhauls and much more:
You can rely on our first-class service.