E-Lift Climb Assist
The E-Lift is our innovative climb assist, specially developed for use in wind turbines. Its speed adjusts itself automatically to the weight of the user. Also ideal for temporary use thanks to its state-of-the-art technology.
E-LIFT – THE INNOVATIVE CLIMB ASSIST
The E-Lift is a portable and motorised climb assist, specially developed for use on wind farms. It offers technicians great support during entry and exiting, significantly improving both profitability and work conditions. Contrary to all other similar equipment, the E-Lift automatically adjusts its speed to the weight of the user, for approx. twice-as-fast ascending and descending, 80% lower bodily strain, and a clearly improved sense of safety. With numerous safety functions, the E-Lift ensures reliable and safe application – on every wind turbine.
The E-Lift is fitted with a high-capacity battery and can be transported flexibly to every operation site. As such, it is the ideal solution for wind farms and service and construction companies of all sizes. The E-Lift is also your ideal partner during the construction of wind turbines. For operation, the ladder rail only needs to be fitted with a special strap, on which the E-Lift can be installed in one simple step.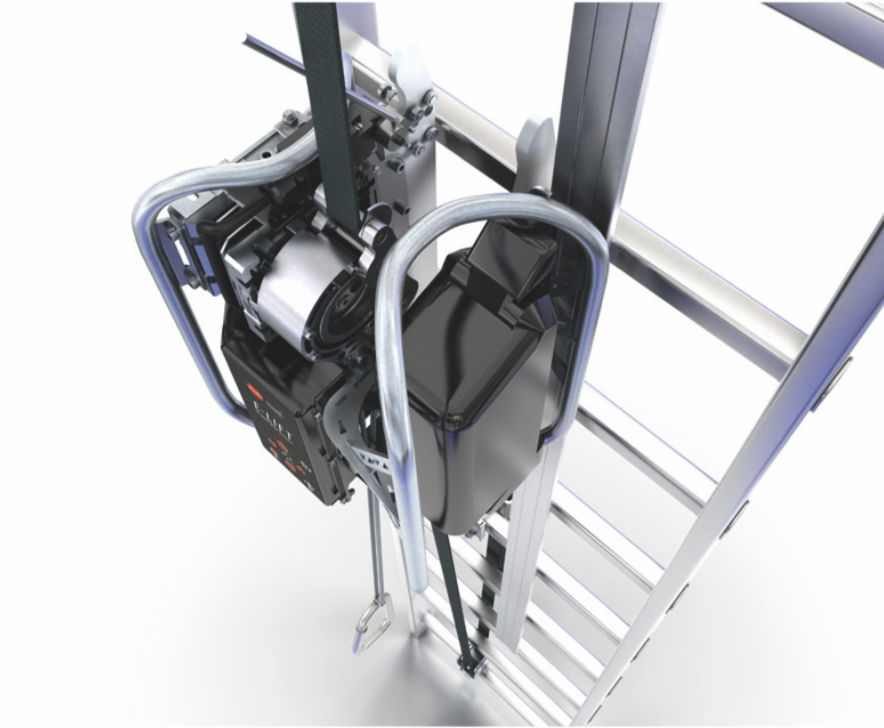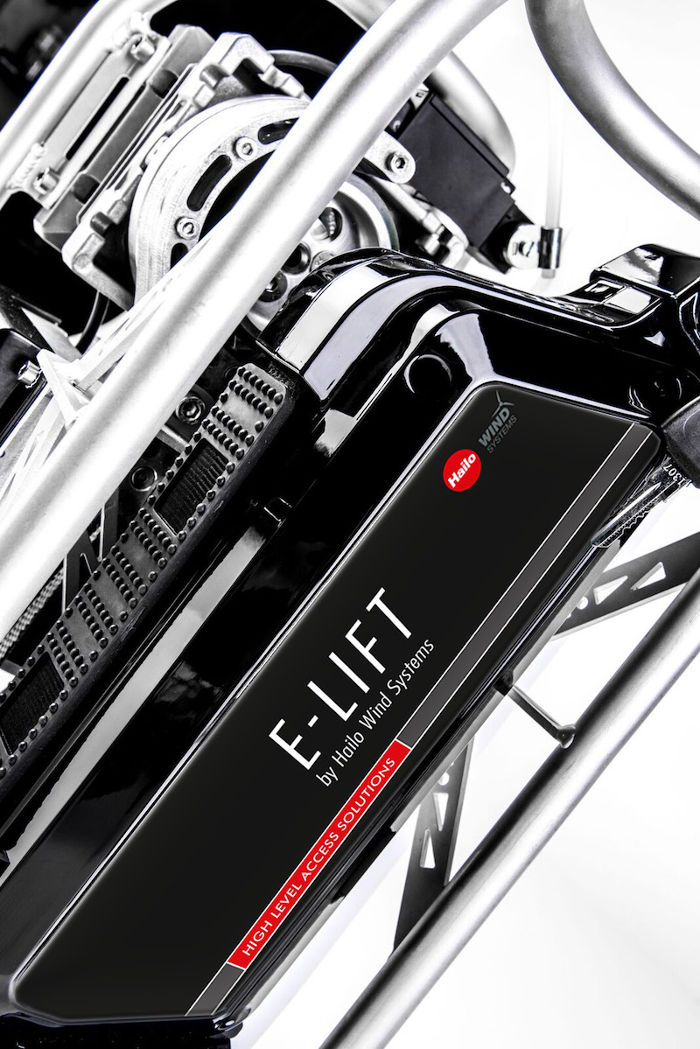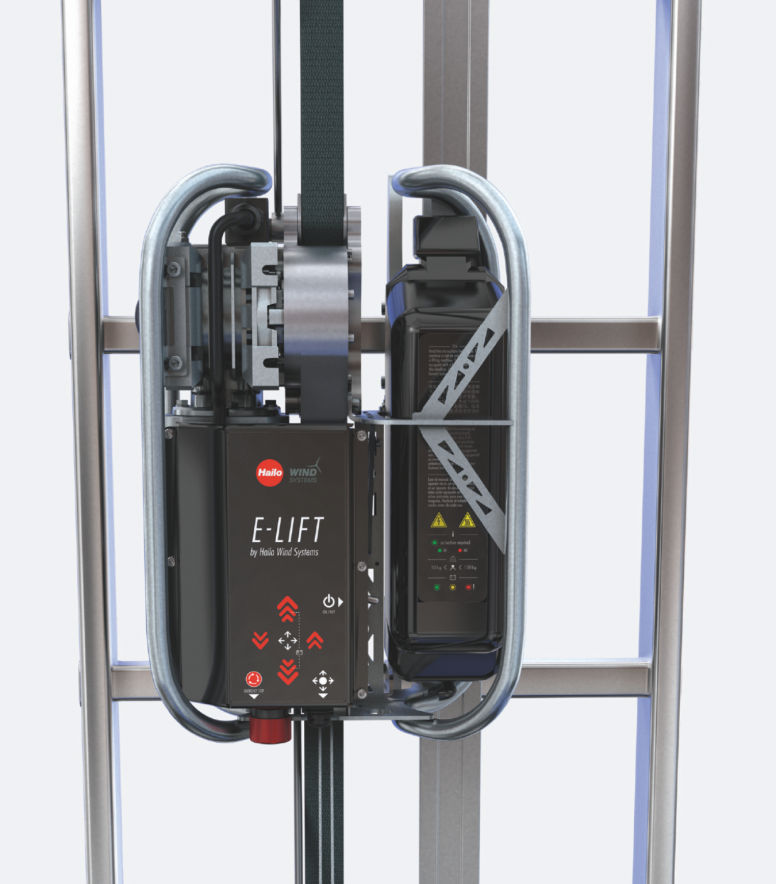 EFFICIENT AND COST-EFFECTIVE
Reduces time ascending and descending by approx. 50% (3:30 mins for 80 m, corresponds to approx. 50 hrs of time saved per year and service employee)
Reduces bodily strain by approx. 80%
Reduces the overall investments throughout the life cycle of virtually every wind farm (only one device necessary per farm or service team)
High-performance battery for up to 1,500 metres of ascending and descending per charge
Fewer wear parts, so extremely easy to maintain*
Fully functional, also without installed ladder systems or fall arrest systems
Suitable for all retrofitting projects
TECHNICAL CHARACTERISTICS
Optimal speed thanks to automatic adjustment to user weight
Multifunctional touchpad for intuitive, one-handed operation
Exceptionally rugged, with a shockproof and corrosion-resistant chassis (IP67)
Suitable for temporary and permanent mounting
Automatic-return function
SAFETY AND PROTECTION FUNCTIONS (SELECTION):
Overload protection
Underload protection
Protection against unwanted movements
Speed limitation
Upper limit switch
Lower limit switch
Emergency-off switch
and much more.
NORMS / STANDARDS
Machinery Directive 2006/42/EG
Not a device for passenger transport
No fall protection/PPE
E-Lift specifications
Dead weight
11,5 kg
User weight
50 bis 130 kg
Time saving for ascent & descent
Max. 50%
Speed
24 m/min
Use temperature
0 °C bis 50 °C
(– 10 °C if battery > 0 °C)
Range
Approx. 1500 m (10 ascents & descents)
Li-ion battery
11,6 AH,
charging time: 5 h,
max. power after 1.000 charges: 80 %
Ladder tendency requirements
max. 0-3 ° or 5 ° per 5 m
* The latest version of the technical product documentation can be consulted for currently valid maintenance specifications.

EXCELLENT SERVICE
Reliable, competent and with expertise in manufacturing
Consulting, development, commissioning, ZÜS support, expert inspection, maintenance, complete overhauls and much more:
You can rely on our first-class service.